Why Curtains are considered a Multipurpose Interior Designing Item?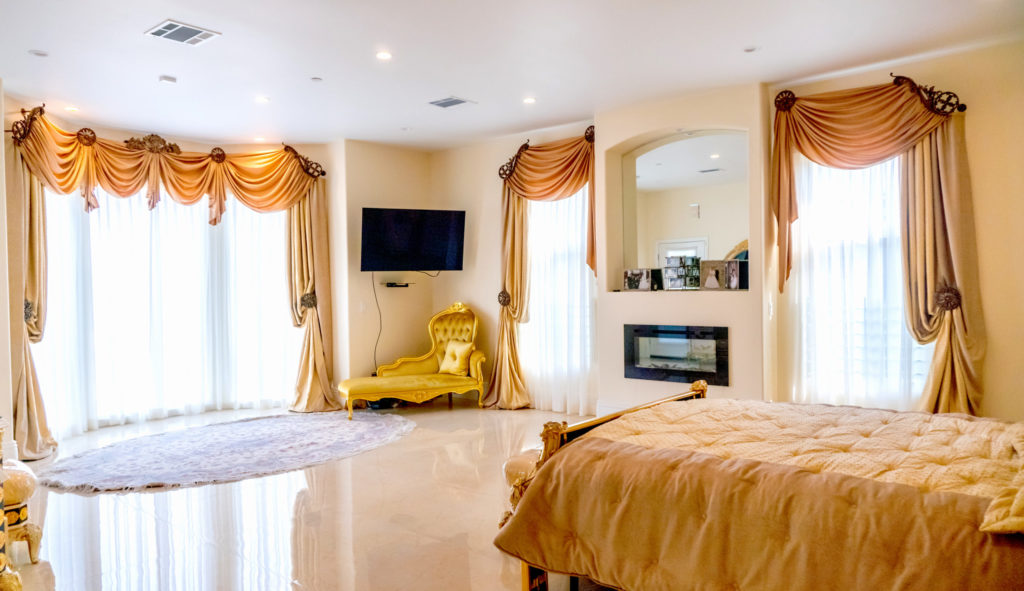 Curtains are far more than just random bits of fabric that block out light and provide protection at night. They, like all other elements of interior design, contribute to the overall aesthetics of a space and the overall composition of your house. A poor curtain selection can also make a significant difference in the ambiance and vitality of a venue. Instead of being background players, the right curtains will complement the decor of your bedroom, lounge, or dining room, and blend in with other interior design features to neatly finish the piece. Curtains are considered a multipurpose interior designing item which can be used for various of purposes inside home. But what are these purposes that makes this fabric an important and useful home décor element? Let's take a look –
Using curtains as a living space divider is a fun and creative way to bring interest and variety to contemporary interior design and decor. Drapes partition a room into two temporary living spaces in an effective and appealing way. To make an elegant room divider, you'll need a lovely drapery cloth, a curtain cable set, and drapery grommets. Choose a curtain style that hangs flat when completely stretched, such as a tab top drapery design, a pocket curtain, or a grommeted design.
If you have an unusable door or entrance, using drapery fabric to cover such space with a variety of interesting drapery patterns that matches wall-color is a fantastic idea. In the winter, you should decorate a door to your porch or balcony to keep your home warm and inviting. Floor-length draperies that match your window treatments make your room look more elegant. Use the same draperies on the windows and doors to give the appearance of a trendy and sophisticated interior design.
Curtains are also suitable for creating privacy around a sleeping area, such as in studio apartments where the living room doubles as a bedroom or in multi-purpose spaces with a guest bed. Black-out and sound-dampening curtains are especially helpful if any people may need to use the space while others are sleeping.
A curtained-off desk might be an easy option if you don't have room for an office or research but still need a dedicated work space. It means you can quickly close it up at the end of the day and provide a barrier between work and home life – which is especially important if it's in a living room or bedroom where comfort is important. After all, no one needs to be bothered by stacks of papers or incomplete to-do lists while trying to relax or sleep! The desk is situated in one of the examples below, so the curtain serves two purposes; in the other, it sits in a nook that can be screened off or opened up if desired.
Bookcases, Open wardrobes, hanging rails, the kitchen island, sinks, and shelves all benefit from drapes. Drapery fabric protects books and clothes on open shelves from dust and the sun's harmful rays. Beautiful draperies are also great for decorating storage areas that we don't want to see all of the time. These eyesores are transformed into something lovely thanks to stunning drapery designs and textures. Vintage home decor ideas for a glass door and soft curtains Using picture frame molding to frame the exterior of the bookcase first for a full-height bookcase with open shelves. Install one of the light drapery rods within the very top of the frame such that the curtain seems to be streaming straight out of the frame.
The significance of curtains in terms of home decor cannot be overstated. They're brilliant as both glamorous show-stealers and complementing backdrops, but that's not it! Curtains, when used thoughtfully, will help you achieve your ideal architectural objectives and deceive the eye, make space appear larger or smaller (as desired).