There is a vast variety of shades and blinds available nowadays. From Roman shades to Venetian blinds. Shades are mostly made of hard wood and plastic or metal material whereas blinds can be made from fabric, vinyl, paper or card. Both treatments are considered to be fixtures because they are fixed and cannot be drawn like a curtain or drapery, on the other hand, they can be controlled with cords and wands.
Shades and blinds are ideal for kitchens, patio, bathroom and can be used in the family room also. They are available in a variety of colors and prints. Famous types of shades and blinds are wood woven shades, Venetian blinds, roller shades, roman blinds, vertical shades, horizontal shades etc.
Honey-comb shades
Provide full privacy and light control as well as insulation from heat or cold weather.
Vertical sheer shades
Are great if you have a sliding door or large sliding doors, these types of vertical sheer shades allow the shades to be pulled from side to side and not obstructed your entrance or exit to the room.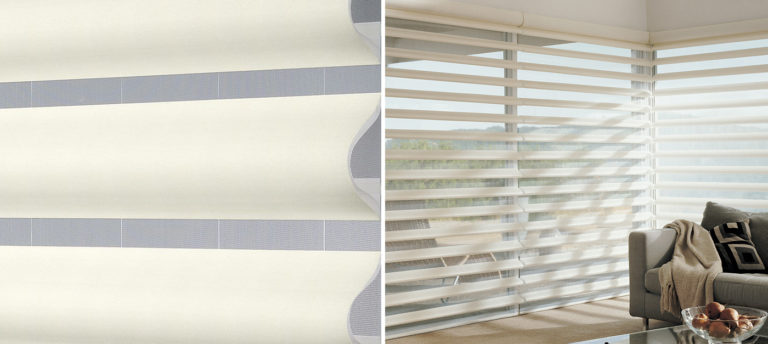 Horizontal Sheer Shades are the most elegant type of shades currently in the market. These types of shade are usually best when they are used on french doors or small to medium size windows.
They have a built-valance that allows the shades to roll up into them and provide a full view of the window 
Solar shades are offered in many grades of privacy they can start from 1% to 93% this will allow the amount of light that may filter through the screens